The final touch to any outfit should be a scent or perfume. We prefer perfume because of its longevity.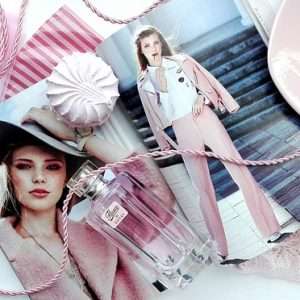 Whether you are in the market for a new perfume, the perfect perfume gift, or wanting to select the  perfect scent for 2023,
here are 34 of the best perfumes for women in 2023 to help your perfume hunt. 
Givenchy L'Interdit Eau de Parfum
Burberry Brit Eau de Parfum
Dolce and Gabbana Light Blue
Dolce and Gabbana is an extremely popular perfume is defiantly a fan favorite. It is classic and timeless.
 Gucci Guilty Black Eau de Toilette
This is definitely My Unbounded Life's Editor favorite perfume. Amazing for valentines day or other holidays. 
Lancome Tresor Midnight Rose
Phlur – Fine Fragrance – Eau de Parfum
Victoria Secret Bombshell Eau de Parfum
Victoria Secret is a popular valentines day option. 
Creed Love in Black Perfume
Versace Dylan Blue Pour Femme
Bath and Body Works Malibu Heat
Bath and Body Works is a popular valentines day option. 
Salvatore Ferragamo Incanto Dream Women's Perfume
Paris Hilton has definitely came out with some affordable perfumes that have become a fan favorite in the perfume aisle. 
Viva la Juicy by Juicy Couture
Lady Vengeance Juliette has a Gun
Thierry Mugler Alien Essence Absolue
Guerlain Aqua Allegoria Pamplelune
Paco Rabanne Lady Million
Chanel No. 5
*Note that this is not Chanel No. 5, but a highly rated "impression" of the perfume.